Installing AceReader to Windows Korean version
OS used: Windows2000 Professional
When you start installation program, it will proceed without error message.
However, right after you are done with installation, following error message appears.

I don't know what this says, but you press Enter(or Return) key to close this message box.
Then you double-click AceReader icon which gets created through installation,
however, program does not and cannot start with following error message

It appears that it is the same error message as the first one. So, I press Enter to close this message box.
Then, I go to Control Panel and following window appears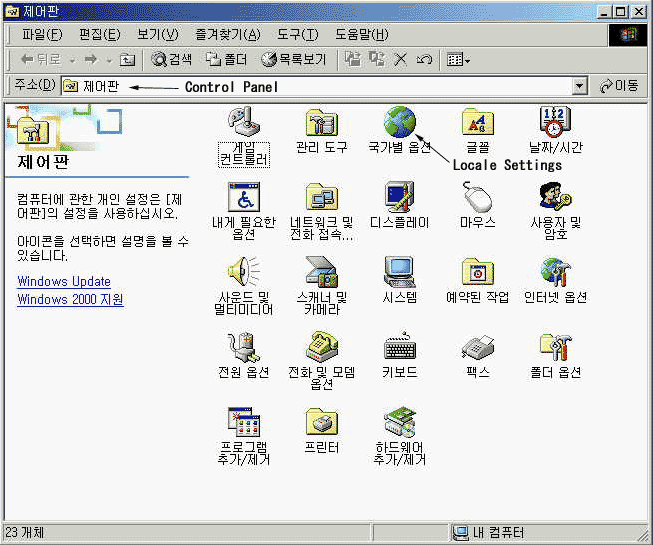 Earth-like icon is locale setting and you double-click the icon.
Then the following appears. Default Korean is chosen as a default.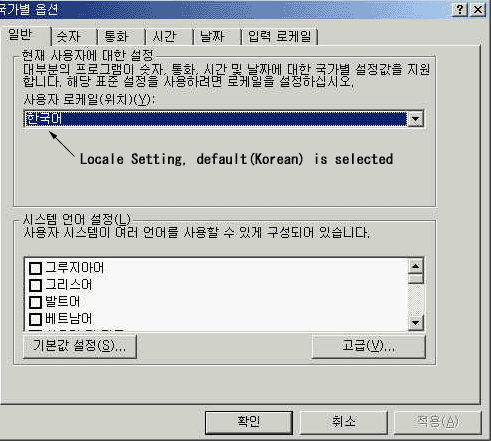 Now, you change this to English(US), like below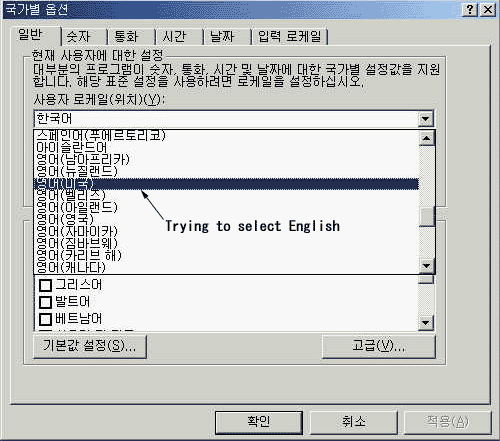 After you succeed in selecting English, it will look like this, click by following steps 1,2,3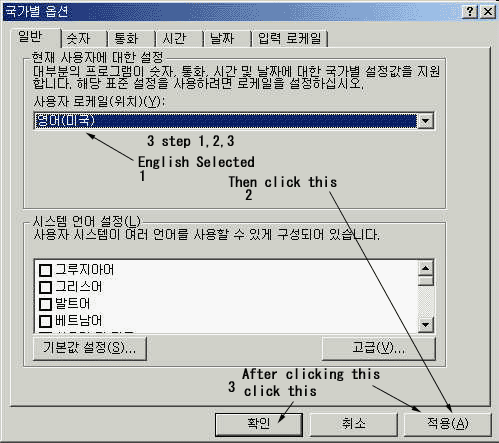 Then, locale setting is over. After these process, if you double-click AceReader icon,
no more error message! It works! like below
(AceReader working at Windows Korean version after locale setting change)